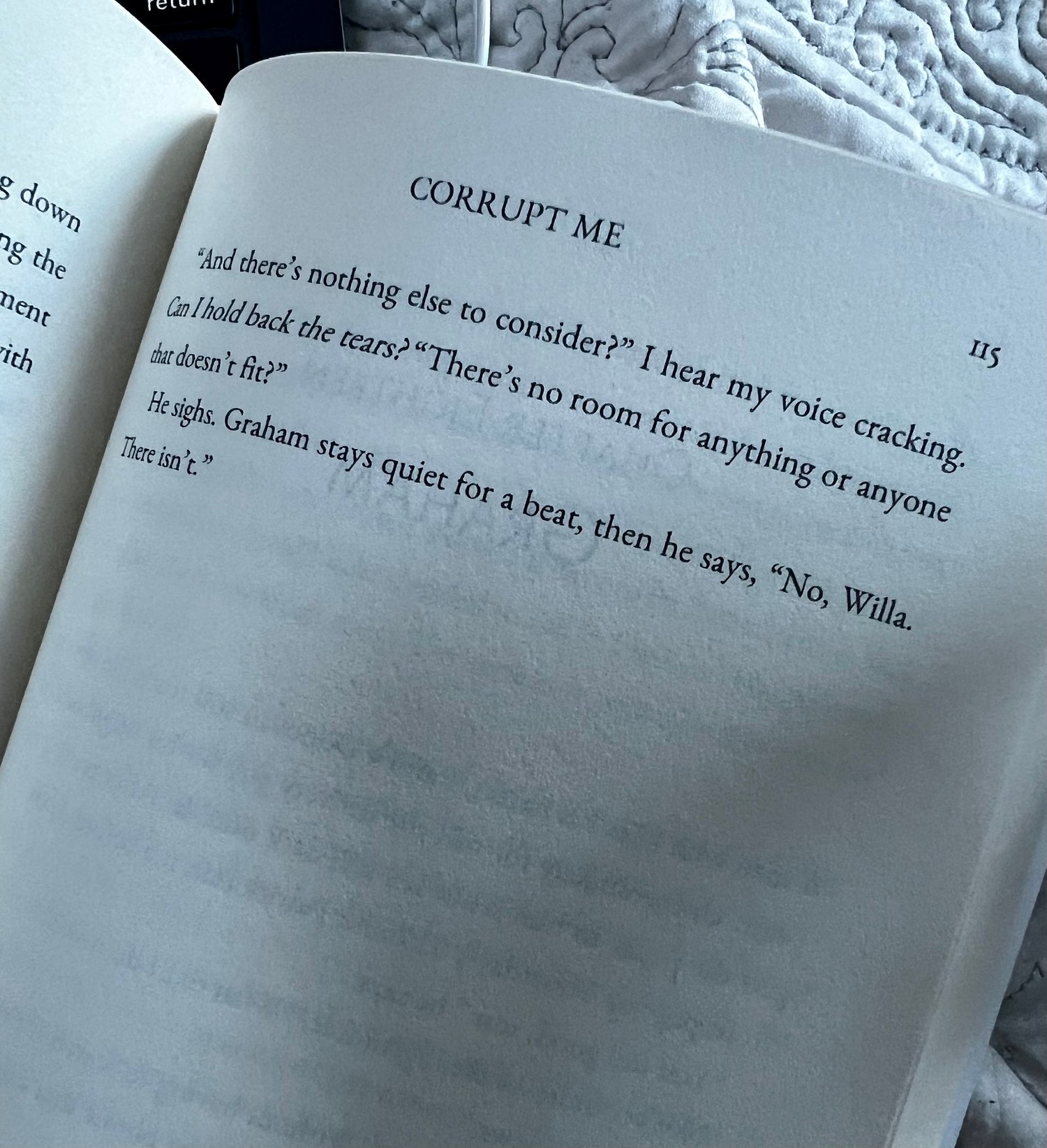 Corrupt Me
No good deed goes unpunished. 
I knew that better than most, but it didn't stop me from using my formidable reputation to save an out-of-depth woman being chased in a dark alley.
As an enforcer for the Donovan Crime Family, I had no time for strays let alone damsels in distress. My world was already complicated, with a turf war threatening my boss's empire. All I wanted was to get her home safe and out of my life because I couldn't afford any distractions, even if they came in a package as tempting as the dark-haired beauty.
I told myself she was off-limits, but she's determined and hellbent on upending my world. Now I'm not sure when it's all over if who I am will shatter her innocence or if she'll be the one to corrupt me.